Fox MTB forks are some of the most expensive on the market, but why is that the case? Are they really good enough to demand prices over $1,000 for certain models?
Keep reading to discover why Fox MTB forks cost so much, and whether or not their performance reflects the price tag.
Here's a Summary of Why Fox Forks are So Expensive:
Fox forks demand a premium because the company invests a large portion of profits into research and development of new technologies that filter down from their top-tier factory forks to their entry-level forks. They use the highest quality materials and are a market leader with few competitors.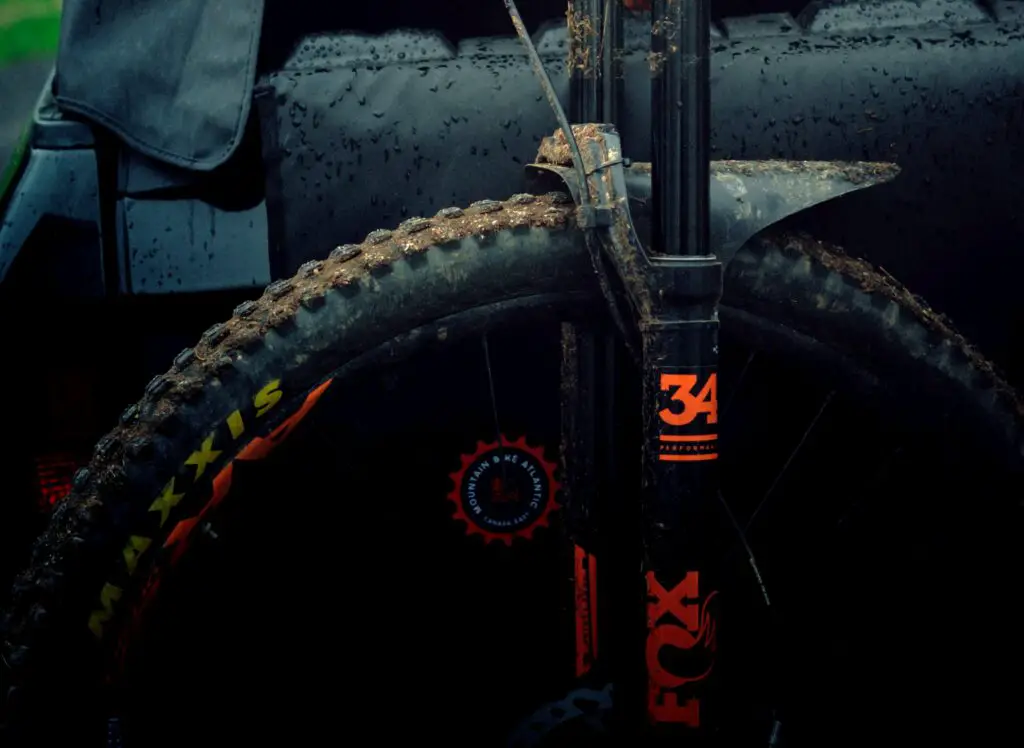 Fox is the industry leader when it comes to suspension forks. They supply high-quality suspension systems to bike manufacturers, mountain biking enthusiasts, and pro riders alike.
Here are 3 Main Reasons Why Fox Forks are So Expensive:
As an industry leader, they reinvest heavily in research and development to produce advanced fork technologies.
They use high-quality materials and time-consuming manufacturing procedures.
They are a dominant force in the market with only a few key competitors.
Let's dive into each of these points in more detail to break down why Fox forks are so expensive.
Reinvestment in Research and Development
Fox spends huge sums of money each year on research and development in order to stay ahead of the curve when it comes to suspension technology and performance.
The result is that they offer the highest performing forks at the top-end, with the technological advances also filtering down to their more 'affordable' models.
Even low-end Fox forks have sophisticated damping circuits that offer make them great at absorbing both low-speed and high-speed impacts.
They can also be fine-tuned over a much wider range of travel and more accurately than suspension forks from most other manufacturers.
This is where fox really stands out, both in terms of performance and cost. They invest heavily in new tech which the entire range of their products then benefit from, and in exchange the consumer parts with a chunk of their cash for the privilege.
They use High-Quality Materials to Make Their Forks
High-quality materials cost more to procure. Once the raw materials are purchased, Fox has to put them through high-precision and costly manufacturing processes requiring specialist tools and skilled labor to produce the finished article.
Fox forks have stanchions made from high-grade aluminum alloy that is then anodized, a process that forms a protective oxide layer over the stanchion. This helps to achieve a very hard-wearing, low-friction stanchion finish.
In addition, their top-of-the-line Factory series forks also use Kashima coating on their stanchions. Kashima coating is a super low friction coating developed by the Japanese company, Miyaki. Fox is the only MTB fork manufacturer licensed to use Kashima coating.
Fox lowers are made from a magnesium alloy that requires skilled technicians to shape due to the toughness of the alloy and the potential hazards of working with magnesium as it's a very volatile metal.
The crown of a Fox fork is made from high-grade aluminum alloy, usually Aluminum 7000 which is alloyed with zinc and has the greatest strength of any aluminum alloy.
Both zinc and magnesium are relatively rare so the raw material cost of these alloys is high. In addition, the high strength of the alloys makes them difficult to work with meaning the production of Fox fork parts is time-consuming and requires skilled labor.
They are a Dominant Force in the Fork Market
Data from theproscloset.com shows that 47.8% of the bikes they sold in 12 months were equipped with Fox forks, with the number 2 spot being RockShox at 38.4%.
This shows that first of all that what they're doing is working, and second that people are happy to pay a premium for high-performance parts. Particularly a part as critical as the front suspension.
Being one of the most popular MTB fork brands with recreational riders, and dominating the World Cup Downhill racing scene means fox has two things in abundance – cash, and prestige.
They sell so many forks that they have an astronomical amount of funding to pump back into further development to widen the gap even further between their products and those of their competitors.
Alongside the huge amount of research and development funding is Fox's reputation as a premium component manufacturer trusted by millions of riders globally.
Together this means they're in a great position to be able to charge a handsome fee for their products.
The only company that can be put anywhere near Fox is RockShox. With only 1 major competitor, why wouldn't they charge so much?
Are Fox Forks Worth It?
Considering the quality of the materials, precision of manufacturing and assembly, and technological edge provided by Fox forks, it's safe to say they are worth the cost.
That said, as with most things MTB forks do display diminishing returns. The average rider might not feel the benefit of upgrading to a full-blown top-of-the-range set of Fox Factory forks.
But if your current forks are holding you back and you're in the market for an upgrade, you should definitely consider Fox. They're at the top for a reason.
We wrote an entire article discussing whether or not expensive MTB forks are worth it, how they differ from cheaper forks, and things to consider before you upgrade. Check it out here if you're interested.
Who is Fox's Main Competition?
Fox's main competition in the MTB front suspension market is RockShox. Whilst both companies manufacture and sell the full range of forks catering to all MTB types, Fox dominates the Downhill Racing world whereas RockShox forks are more often than not the fork of choice for cross-country.
There are other high-quality fork manufacturers like Marzocchi and Manitou that make very high-quality MTB suspension, however, their market share is much lower than both Fox and RockShox.